News from Red Doors Farm
How to Avoid the Craziness of Christmas Festivities at Red Doors Farm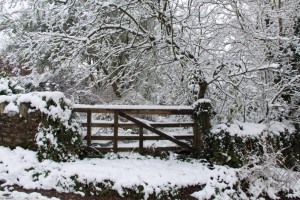 Last Christmas, Joanne Tweedy (a Daily Mail journalist) spent her holiday season in one of our self-catering cottages. Joanne said she wanted to discover a, "rural hideaway where crackling fires, bucolic splendour and wintry walks would distract us from John Lewis ads and Boxing Day sales."
So did she find what she was looking for?
If you've ever stayed at Red Doors, you'll know the farm (together with its plush accommodation and five star like facilities) is a perfect match. Located high up in the Blackdown Hills, Red Doors is an idyllic getaway that's ideal for wintry escapes.
It's not just the stunning landscapes and endless views, which makes Red Doors such a beautiful place to spend Christmas. You'll discover plenty of facilities to keep everyone occupied – regardless of your age. From our gorgeous collection of farm animals, to the tranquil indoor heated pool, to the huge variety of play equipment and children's entertainment, there is plenty to keep you busy.
So if you're looking for somewhere special to treat your family this Christmas, please read Joanne's story.
And if you're curious to know what else you could enjoy this Christmas at Red Doors Farm, keep reading…
A unique Christmas experience
At Red Doors, you can enjoy a proper Christmas away from home. You'll find a decorated tree in your cottage, and there's even a family-sized roasting tin in the kitchen to cook the traditional turkey.
You can also do something completely different. For example, take a dip in the indoor swimming pool, or retire to the games room for a family competition. Whatever suits you?
Joanne said, "December 25th arrived, and staying at Red Doors felt like the collective gift to ourselves that we had hoped it might be. Some of the rituals remained the same. By 8am, the living room was lost to shiny, scrunched-up paper. But it was spirit-lifting to be in unfamiliar, beautiful surroundings."
Walk off your overindulgence
Red Doors Farm is situated in an area of outstanding natural beauty. And after you've explored the Blackdown Hills (they're on our doorstep), head for the Jurassic Coastline. There are 95 miles in total, teeming with fossils and stunning coastal scenery.
In the article, Joanne described how, "The cobwebs were blown away on Boxing Day at Sidmouth, where we watched waves crash and foam from the safety of the esplanade before retreating into the pretty Regency streets for tea."
Fun activities for children
If you want to get out and about over Christmas, you'll love all the outdoor fun, which awaits you on the farm. In fact, as a family-friendly retreat, everything has been created with children in mind.
"Christmas Eve, so often stolen by last-gasp consumerism, passed instead in said heated waters - with a side-venture into petting the farm's animals."
As Joanne mentioned, one of the most loved activities is the animal breakfast time. We'll supply the carrots and feed, and you and your children can enjoy interacting with the chickens, ducks, guinea pig and pygmy goat. Guests say this is a lovely way to kick-start a frosty day and enjoy the brisk, North Devon air.
Rest and relaxation for grown-ups
If your children are happy then you are happy (isn't that what they say?) But when the little ones are all snuggly wrapped up in bed, it's your time. So feel free to kick back with a glass of something and relax in front of a crackling fire.
"We relished the opportunity to tune out of urban life, gather around proper, sparking logs every night, and eat, drink and toast Old St Nick."
You're welcome
If you'd like to stay at Red Doors Farm this Christmas (or another time during the year), simply check out our website. We'd love to welcome you and your family.
Thanks to Joanne Tweedy and the Mail Online for sharing our story.